My jar of hexagons overfloweth!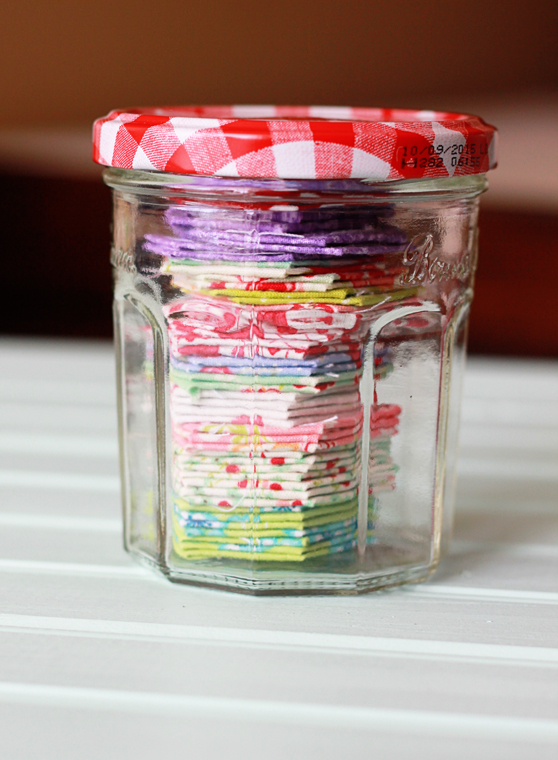 Instead, this has become my current "hexie station".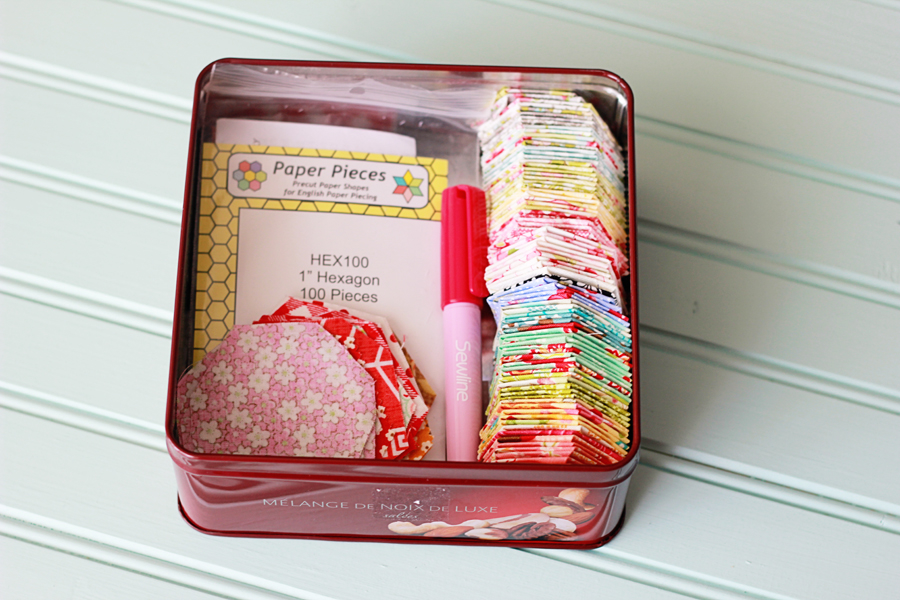 I discovered a new way (new to me) to make hexagons… glue basting!  So quick and easy and effective.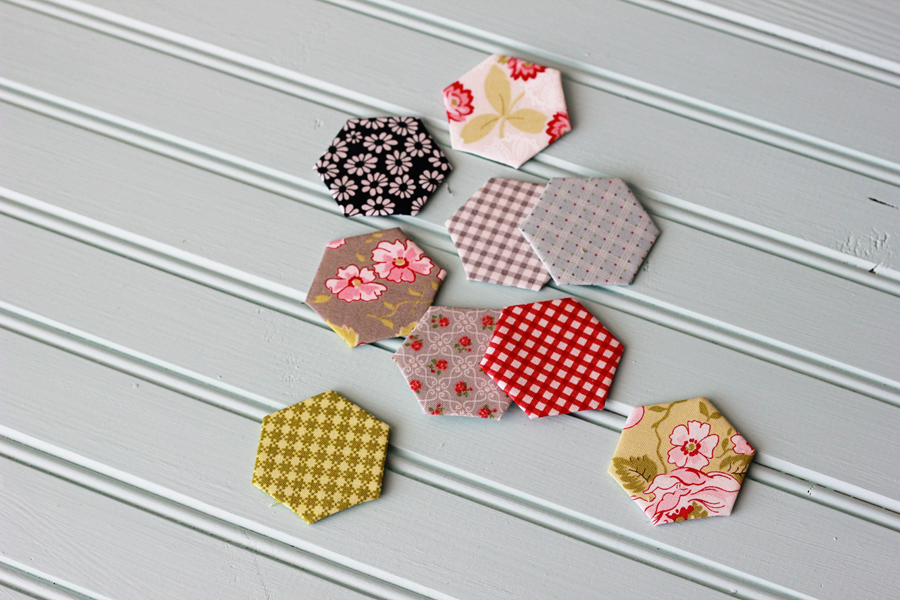 I bought the pre-cut paper 1″ hexagons from Paper Pieces LLC and I've been putting them to good use with my fabric scraps.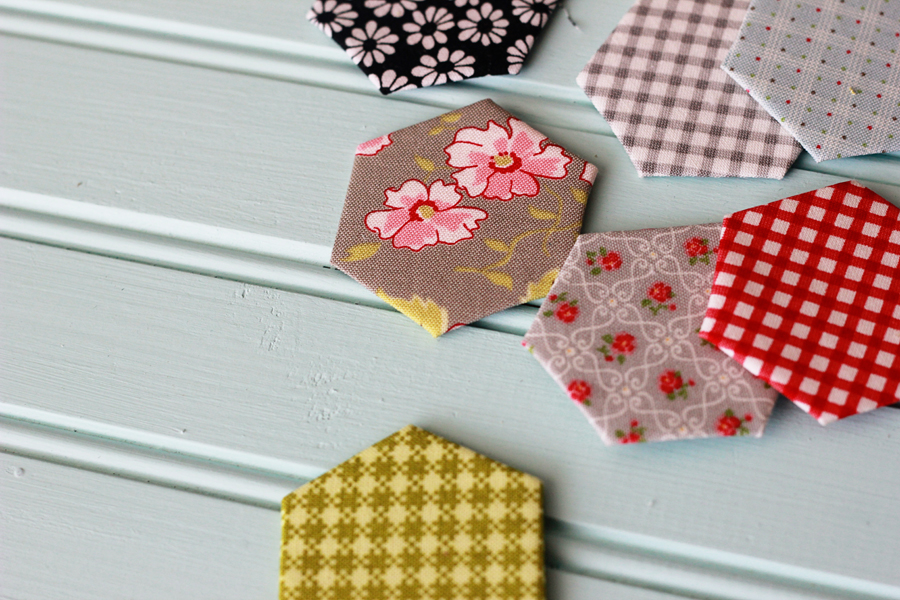 I use the Sewline glue pen for basting.  Easy, no mess and the glue is blue, so I can see where (and how much) I'm spreading it.
If my scraps are too small to go around the hexagon templates, they get stored away in my "ticker tape box".  When I've accumulated enough bits, I'll make another ticker tape mini.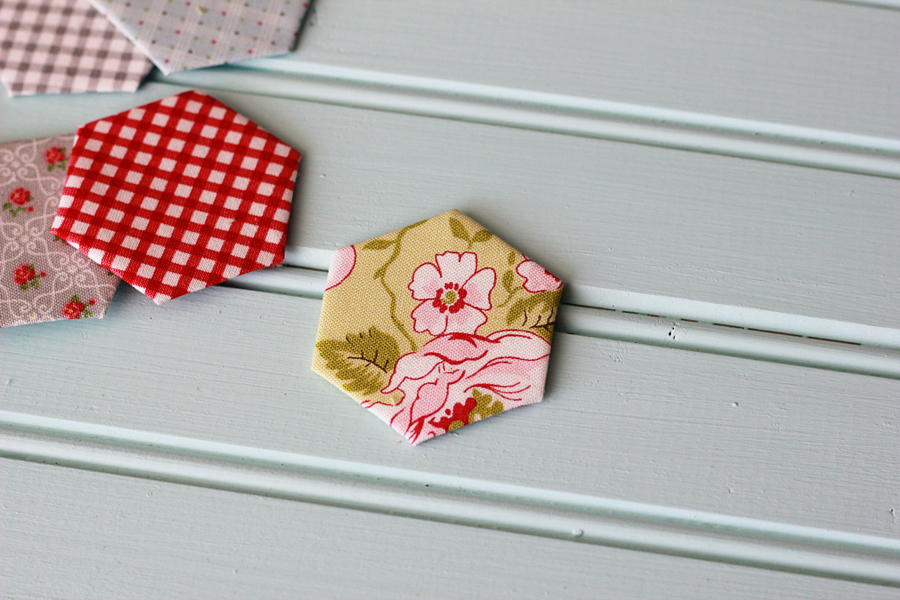 This week I've been listening to The Nightingale on audiobook and slowly adding to my hexie station… while indulging in summer treats 🙂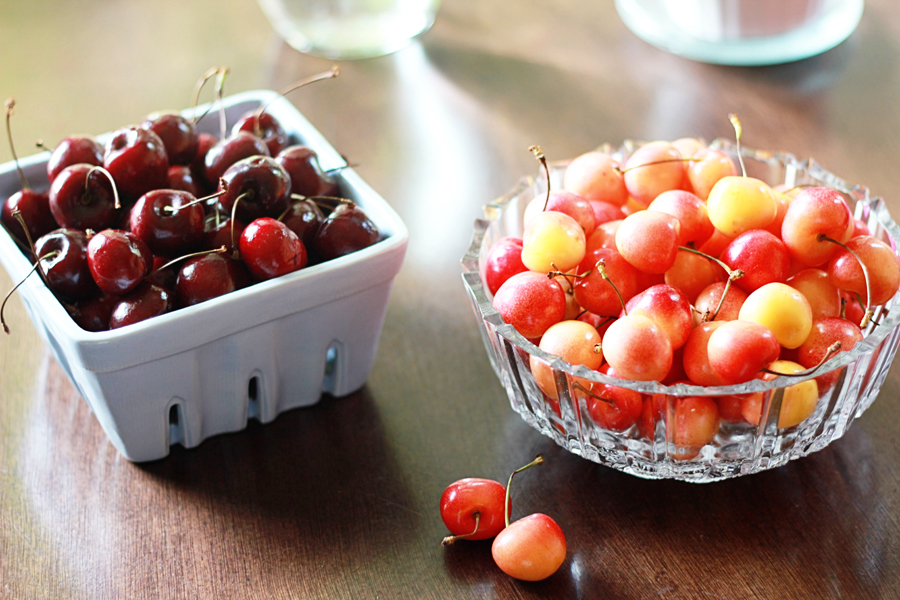 I hope you've been enjoying the slower pace of summer!
**Linking up with WIP Wednesday and Let's Bee Social**