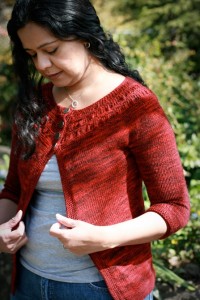 Hi there! I'm Preeti and I'm so glad you're here.  I have been an avid crafter for as long as I can remember.  As a child, I spent hours watching my grandmother sewing away on her treadle sewing machine creating garments and quilts out of pretty fabric. She would give me her fabric scraps to make my own creations.
I dabbled in all sorts of fiber related adventures into my 20s and then when I was expecting my son, I began knitting little baby sweaters for him. I envisioned him dressed up in his new mommy-made handknits.  The sweaters turned out far from perfect, but I enjoyed the process of creating something adorable using two needles and a ball of string.
As a young family of three, we moved to the exotic city of Dubai and the creative bug came along for the ride.  I discovered crafting blogs, online yarn shopping and a mega fiber community at ravelry.com.  This led me to join a local knitting group where I met some amazing, talented women who were just as nuts as I was about all things crafty.  We called ourselves The Amiras and even though most of us have moved away from the ever-transient MiddleEast, we continue to remain close friends and share our love for handmade through social media.  Our daughter was born in Dubai and I continued to knit pint-sized wooly sweaters for her totally ignoring the fact that we lived in the desert where perhaps cotton clothing was a better option.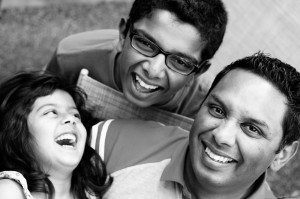 In the summer of 2009, we relocated to beautiful British Columbia, Canada and I continued to be an active member of the online crafting community.  I knitted sweater after sweater and shared these finished creations on my blog and on ravlery.com.  I also began amassing embarrassing amounts of hand dyed yarn and I don't think I will run out of materials for another sweater anytime soon!  In addition, I discovered the joy of sewing and embroidery. There is much fun to be had in cutting up a bunch of lovely fabric and piecing it back together again creating something pretty and unique in the process.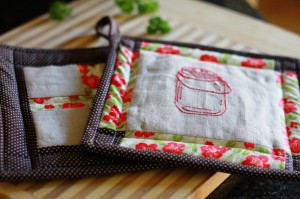 I am excited to share my love for all things handmade through this blog and of course, ramblings about life and family with some randomness thrown in.