Actually typing up a blog post as opposed to formulating a post in my head is always a good thing!  And, there's no time like the present to hit publish, right?
I've got a few small finishes that I haven't yet shared on the blog so here's my #LaterPost about these.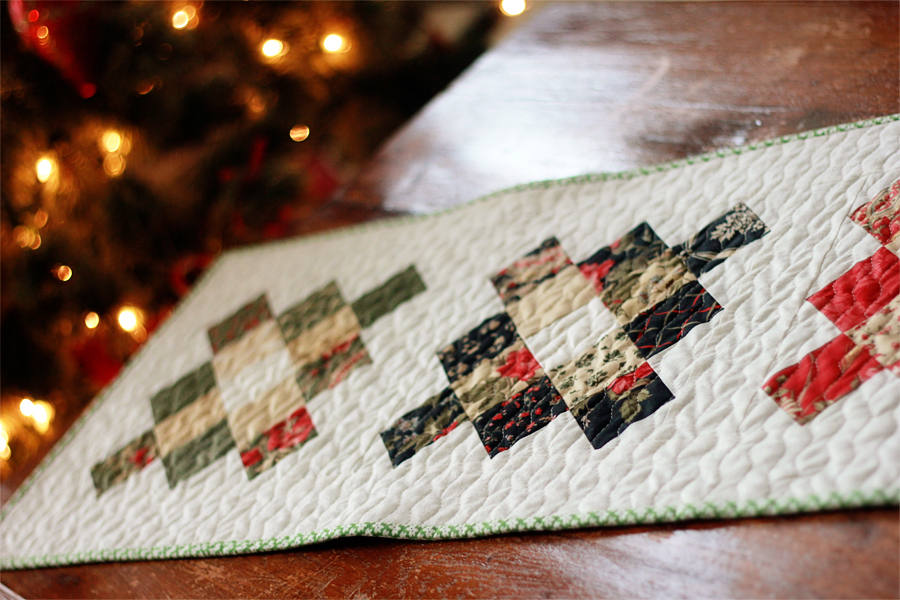 Two of these FOs were made as Christmas presents so they have long since been gifted to the recipients and were received with delight!
First up is this table runner made using mini squares from the Wintergreen line by 3 Sisters for Moda Fabrics. Granny squares against a creamy background was my plan for this runner.  My go to quilting design – the "wiggle" and a green binding finished this gift.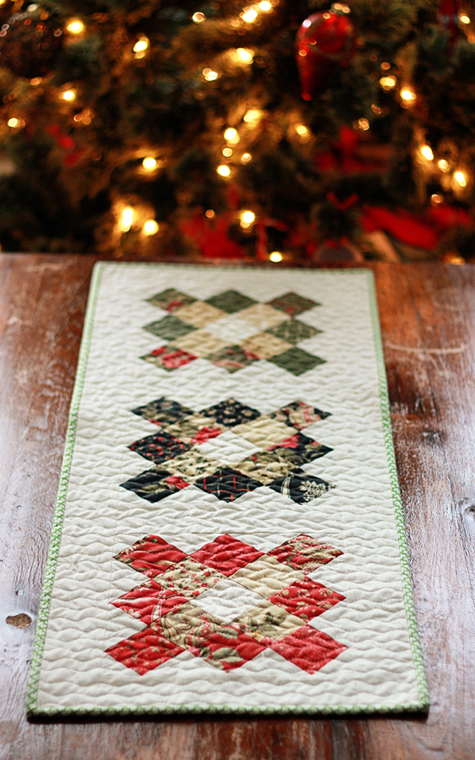 I love the texture of the wiggle 🙂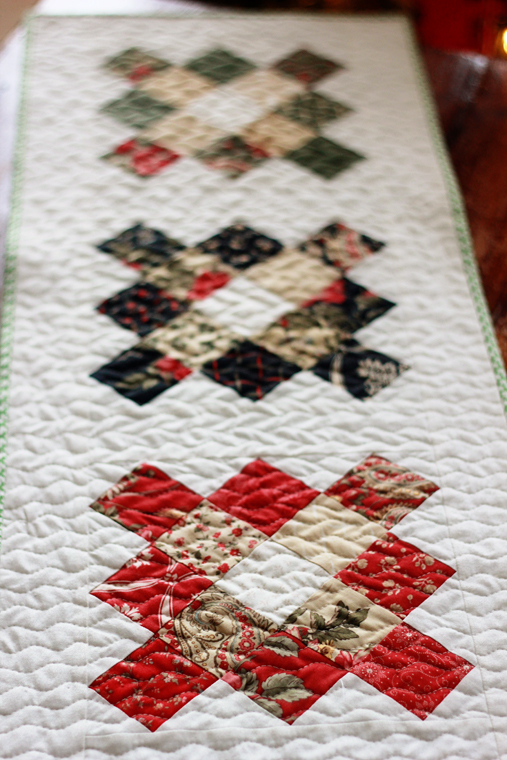 I also had a bunch of leftover 4 patches from a previous project in this fun Christmas print called In From The Cold by Kate Spain.  Half the work was already done, I just sewed the 4 patches all together with a bright red border all around.  You can't tell from the pictures but the red fabric has stick figure snowmen <3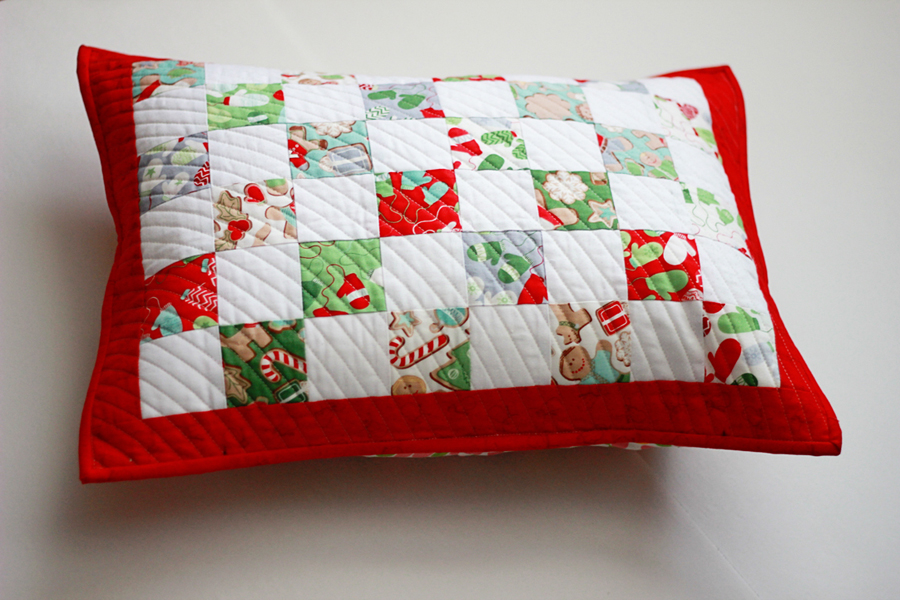 I quilted this one with concentric curves – so fun!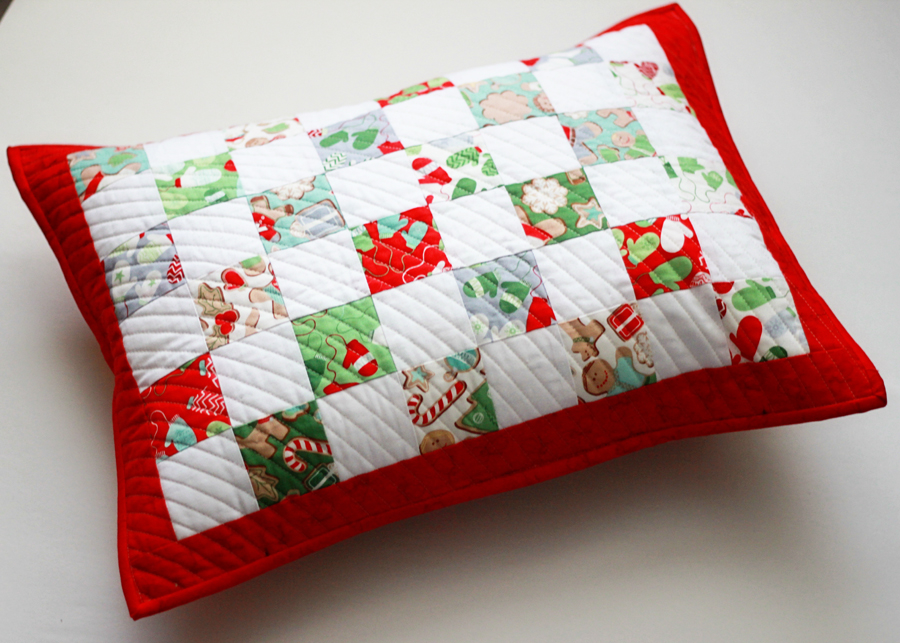 Then, I added a simple envelope backing and bound it with the same bright red.  Stuffed a pillow inside and another Christmas present was ready to be wrapped and gifted.
I also finished my second Binding Kit, this time in Bonnie & Camille prints (those sail boats, though!!)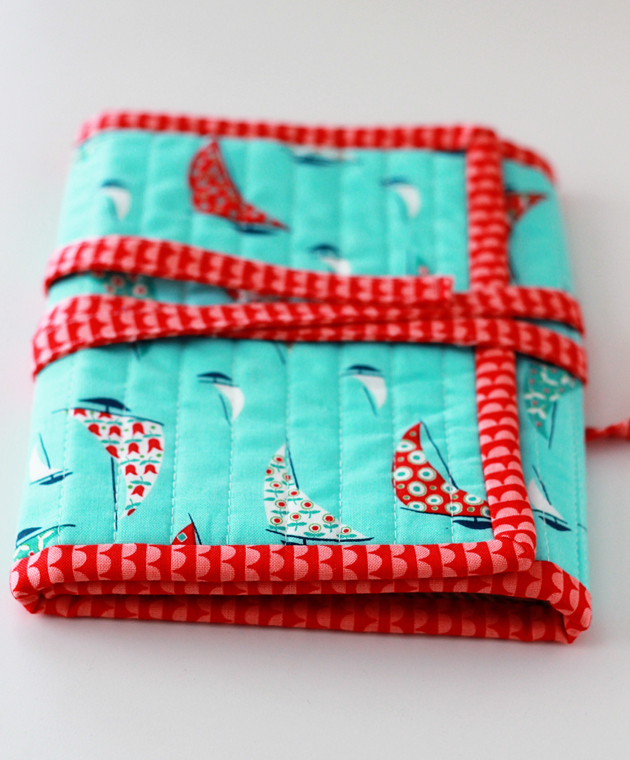 It turned out just as cute as my first binding kit.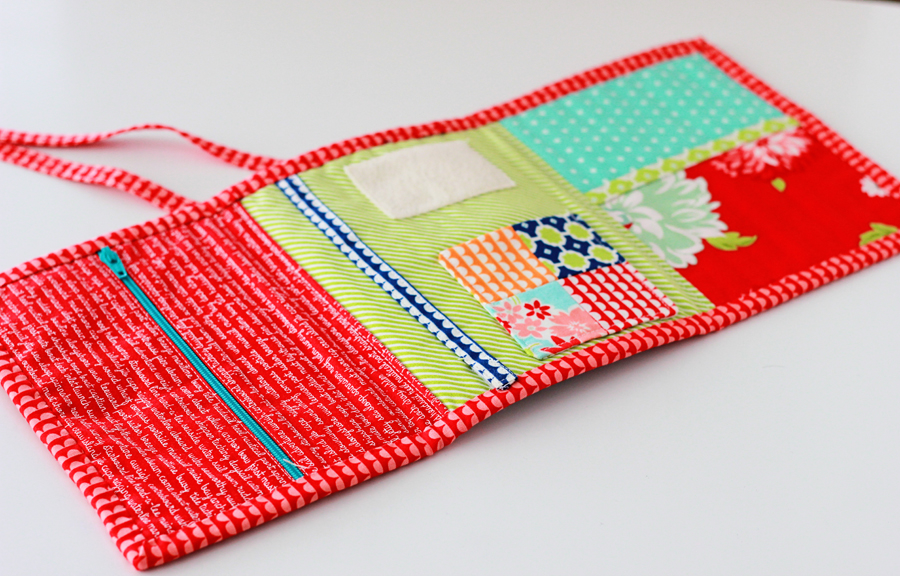 I'm thinking that this will become a great little notions pouch for my knitting supplies :: stitch markers, measuring tape etc.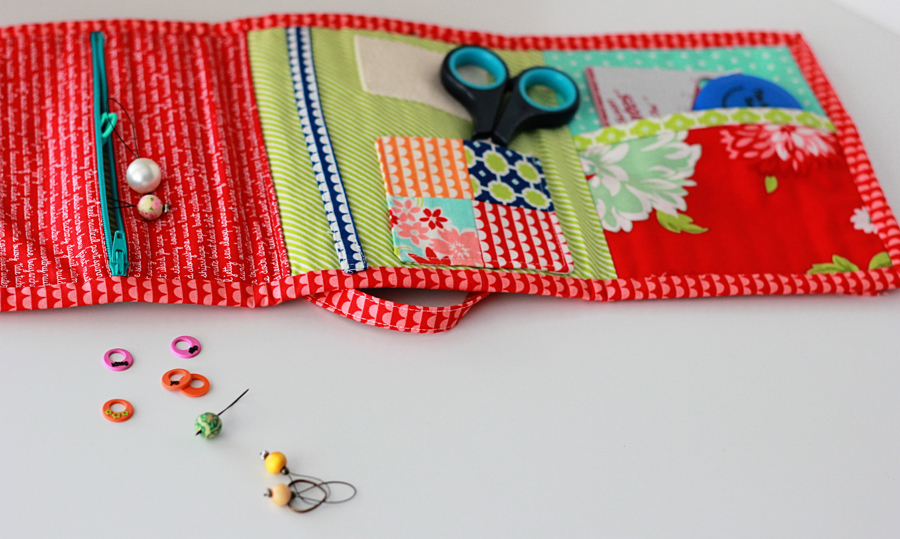 Three little finishes and one large WIP… my Arithmetic Quilt 🙂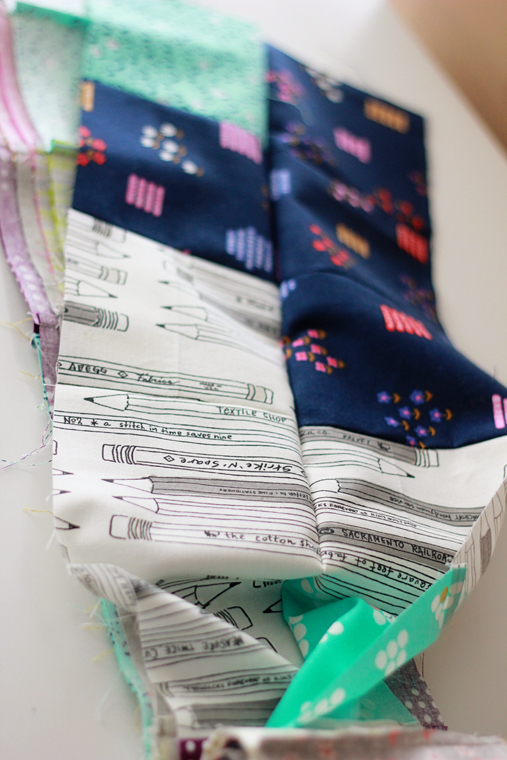 I see signs of spring everywhere with green shoots pushing up out of the ground.  Snowdrops bowing their sweet little heads and crocuses and daffodils and all sorts of other prettiness too!  I hope you're having a lovely February 🙂
** Linking up at Finish It Friday and Whoop Whoop Fridays **