When I saw the Goody Goody Binding Kit by Vanessa Goertzen making the rounds on Instagram, I knew I wanted to make one.  I also knew that this kit would have many uses other than solely for binding quilty projects.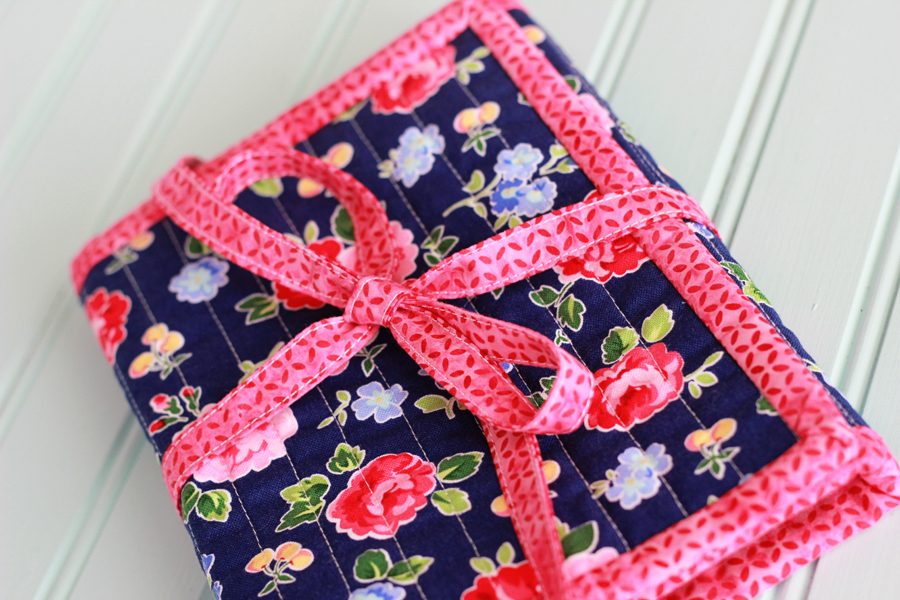 I finished all the sewing before we went away on summer vacation and then attached the binding by hand while enjoying the lull of beachside waves.  There is no other sound more calming than that!!
I'm delighted with this finish!  It's definitely a make-another-and-another type pattern!
There are so many details that are well explained by Vanessa in the making of this bag. She has a video over here that shows how she uses Elmer's glue to attach the zipper before sewing it down!  Um, yes please!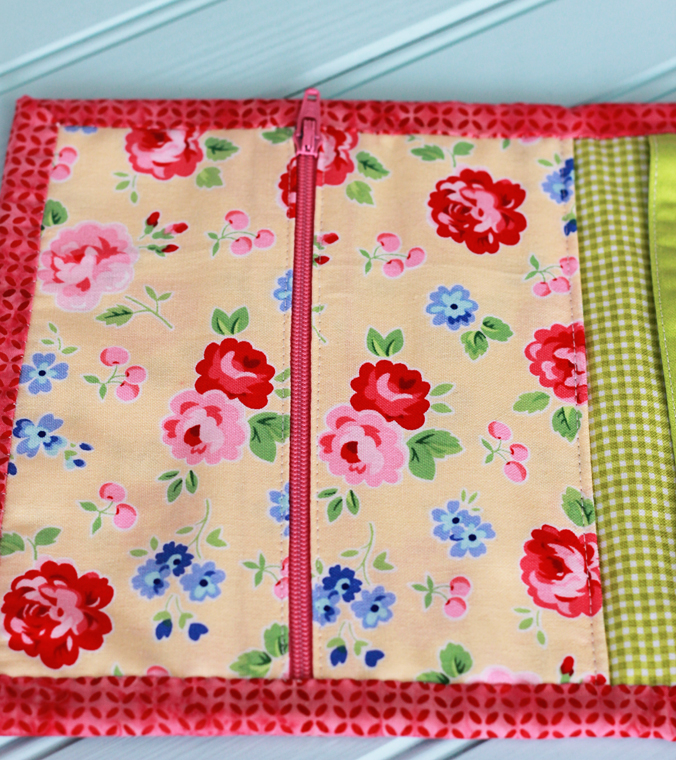 The original pattern calls for making a strawberry shape as a scissor keep.  I changed that and made a square using scraps.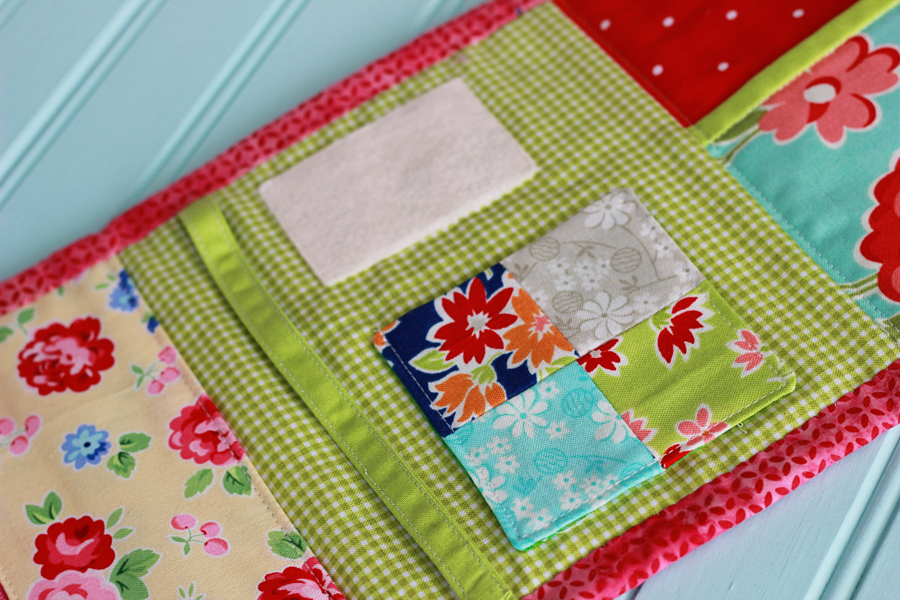 I loved being able to use so many different happy prints in one project 🙂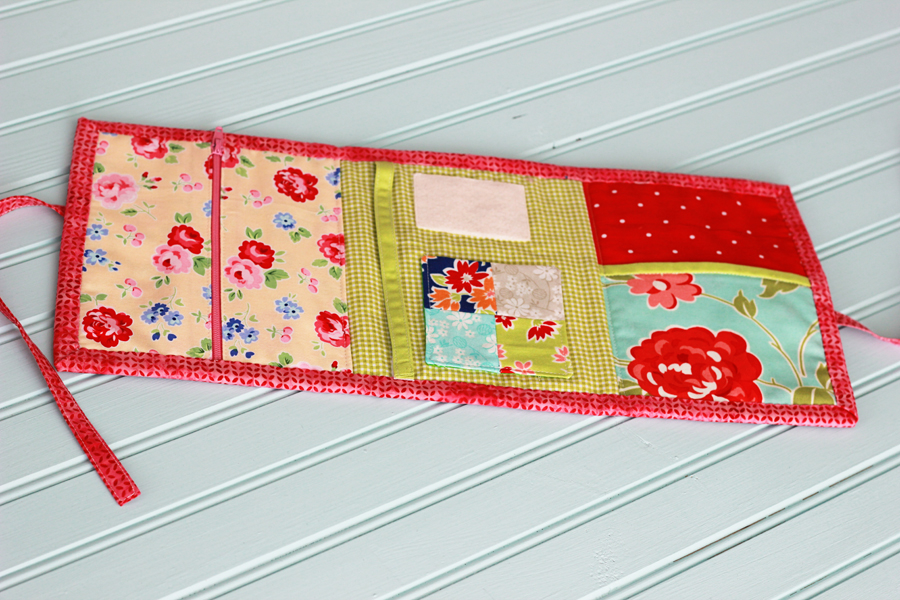 I've got this kit "loaded" with my binding essentials and I'm waiting to put it to use with my next project.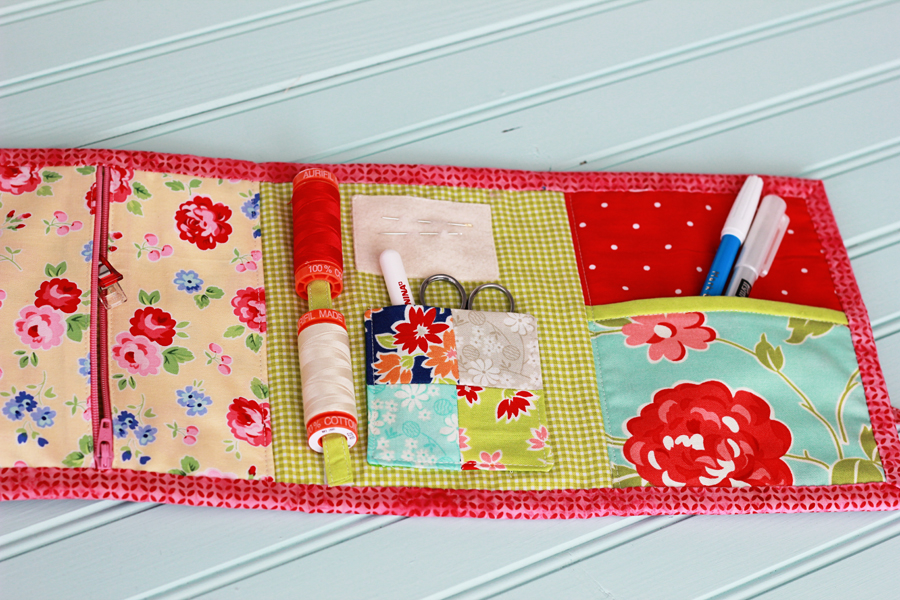 I can see my daughter using this bag to cart around her markers and pencils for art on the go.
It's also perfect for notions and extra circular needles for knitting projects.  No more fishing for those at the bottom of my knitting bag.  Now that the weather has finally cooled down, I'm thinking about getting my knitting out 😉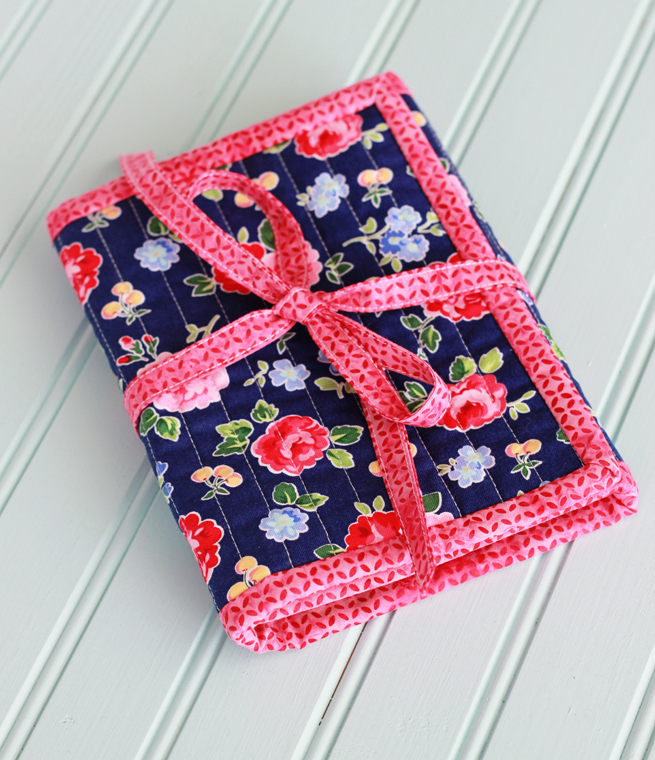 And how amazing would this be to house my English Paper Piecing supplies!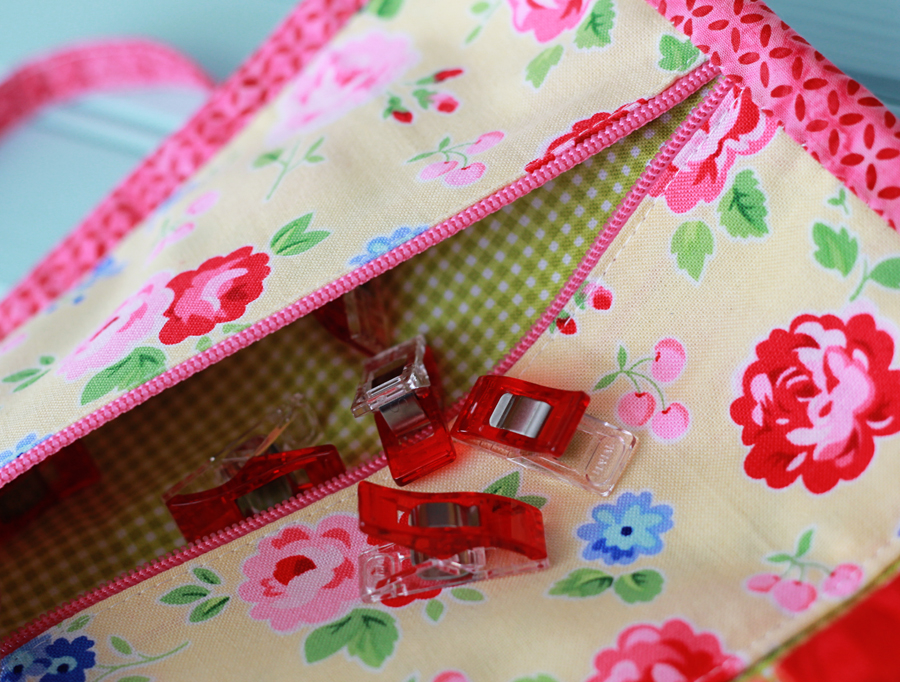 I've got a second bag cut and ready to put together.  That's how delightful and fun this project was!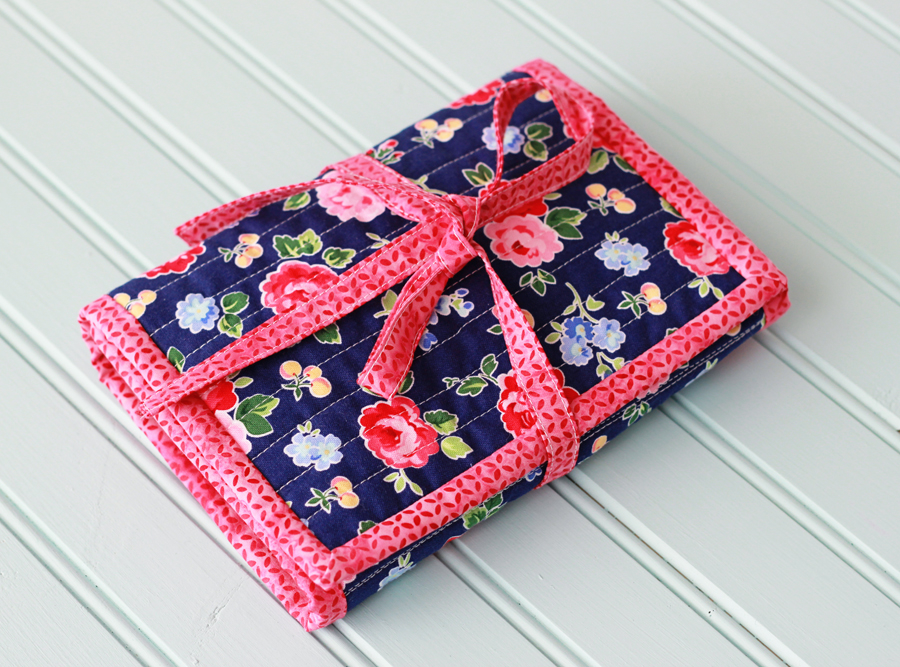 ** Linking up with Crazy Mom Quilts for Finish It Up Friday **