Do you feel it?  That nip in the air.  This can only mean PSL season, right?  I'm not a huge fan of that particular brew, but a pumpkin-spiced candle is totally my jam.
With the cooler temps, the draw towards wooly things is pretty strong.  I don't need another cardigan, but a handknit cardi?  Sign me up!  This year I took the plunge and joined the #jojifallkal2017.  For my muggle friends, that's the annual fall knit-along hosted by knitwear designer extraordinaire, Joji Locatelli.  I've joined with not one, but two projects.  Yes, I surprise myself and also, I may have been over ambitious when I signed up.  Let's not dwell on that 🙂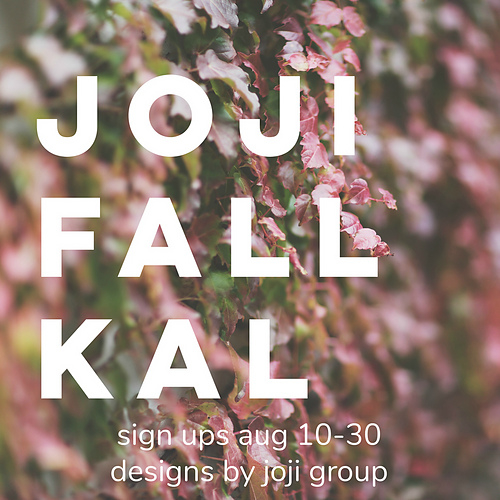 My first project is Old Romance.  This sweater is feminine and sweet with the lace detailing in the sleeves.  The drape is comfortable and flattering.  This pattern is almost seamless although, you graft the sleeves and my grafting skills are pretty iffy so the verdict is still out on that front.
I'm knitting this one in Tosh Merino Light.  So soft and cushy.  I thought that once I finish the lace panels, this project would become boring but the construction keeps it interesting, which is splendid.

Waiting in the sidelines is my second project for this KAL.  Little Boxy for my (not so little) girl.  She picked out the yarn from Sweet Fiber Yarns when we went to Knit City.  This was her first time at a yarn festival and she loved it all!
Let me just gush for a moment.  My daughter learned to knit last year and turns out she's really good at it.  She's already diving into my stash bins and I'm only too happy to oblige!  For this pullover, she picked a yarn base that I love working with, Super Sweet Sock from Sweet Fiber.  It's the blue yarn in this basket of loveliness!!  I'm sure she will want to help a lot with getting this pullover done before the deadline.

Sweater weather is here.  Bring on the knitting!