I showed you this picture last time…

Now these are the remnants.
Which can mean only one thing :: I finished my Color Affection Shawl, yaa-hoo!
I definitely learned a few things about combining colors with this project.
See how vibrant that yellow-gold yarn looked in the yarn cake?  In the finished shawl, the blue makes the yellow appear quite muted.  You can't tell with these pictures because they are closeups and your eyes are drawn to the yellow.  But from a distance, meh!
All that science behind visual color pairing aside, I actually finished something, ahh!  I can't believe it!!
I'll get this blocked and put up a post with finished pics soon after this heat wave has passed.
There has been a bit of sewing progress too.  Rows, plenty of rows.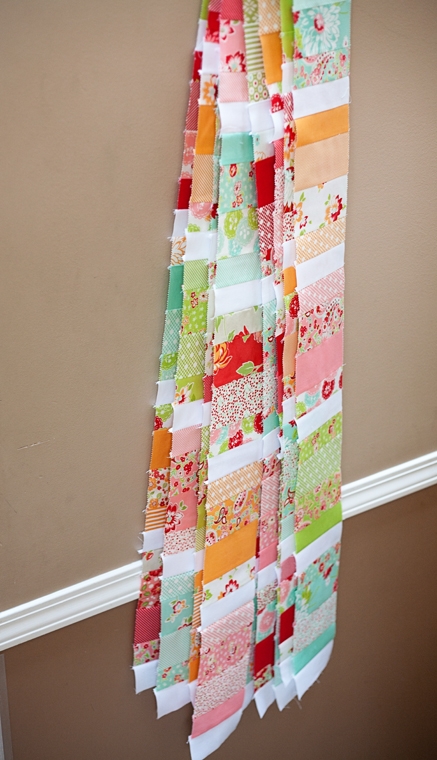 More about these projects next time.
It's the weekend, folks! Enjoy!!