I've been pretty unwell for over a week now and it hasn't been fun.  I think I'm finally getting over it and almost feel like myself again!  With the whole icky, sicky bug thing, I was prescribed a course of antibiotics.  And with that, I had almost every side effect that was listed in the fine print.  Yes, groan 🙁
I usually crave chicken soup when I'm sick which I think is a comfort thing.  This time, with it being so warm, I wanted cool and tart.
Tart??  I remember the last time I craved tart… mini freak out!!  No, I'm not pregnant.  Freak out ended, whew!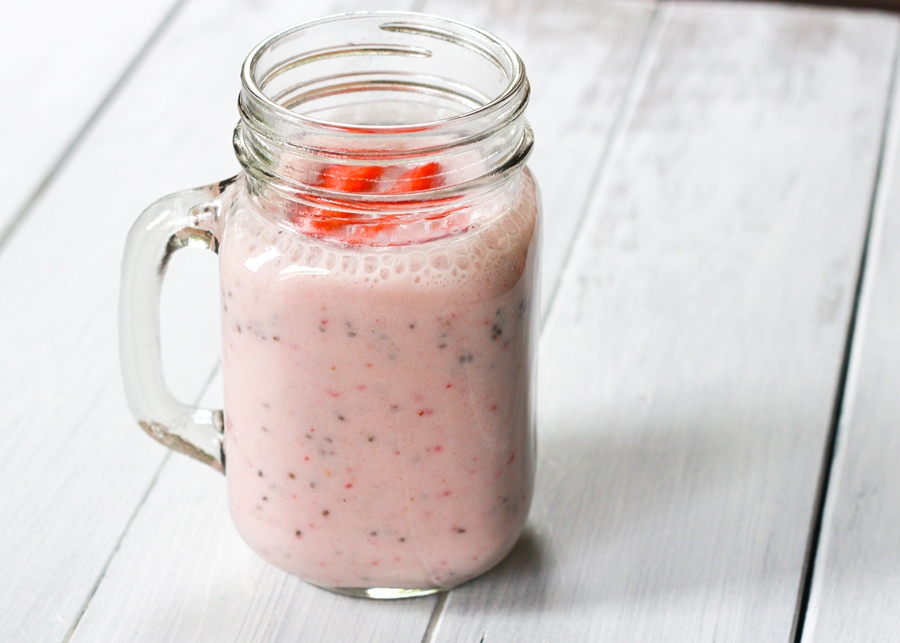 I blitzed my way through mealtimes with smoothies galore and felt so much better and totally energized.
This one in particular looked so pretty in the jar, that I had to take pictures 🙂  A simple strawberry smoothie is always a winner.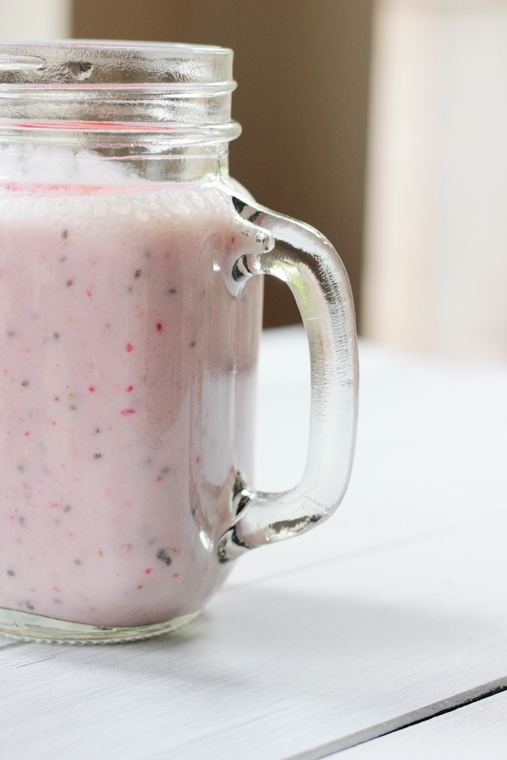 A trick I've learned is to freeze bananas before they turn mushy.  So, when you're ready to make your smoothie, just slice your banana in half, the peel comes off pretty easy.  Throw it into your blender with the other ingredients and you won't need ice!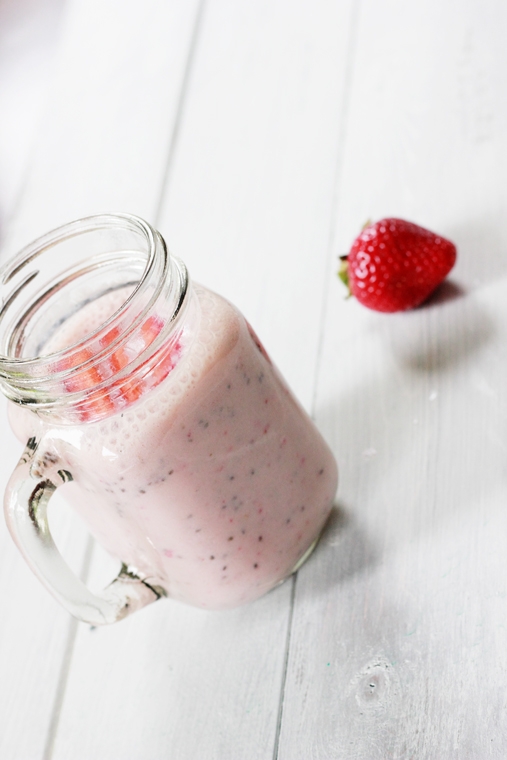 Strawberry Banana Smoothie
1 cup strawberries
1 frozen banana
1/2 cup greek yogurt
1/2 cup milk (I used 2%)
1 tablespoon chia seeds
In a blender, combine all of the ingredients and blend until smooth and creamy.  Pour into a glass and top with sliced strawberries.
Cool and Tart… done and done ♡