First of all, I hope all of my east coast friends are safe and warm and dry.  My heart goes out to all those affected by Irene's destructive path.
I'm sneaking in a quick little post since we're in between houseguests right now.  Well, not literally in between them… you get the point!  It seems like I do the whole hostess, chef, tour guide thing.  Then we wave goodbye.  I go change the linens, clean the house, restock the pantry and even before I'm done, we get the next set of visitors and I go through the whole thing all over again!
It's been Cah-Ray-Zee to say the least but we did sign up for the everyone-please-visit-us-this-summer idea!!  All order and structure will return shortly because September is almost here which means no more guests and this, haha!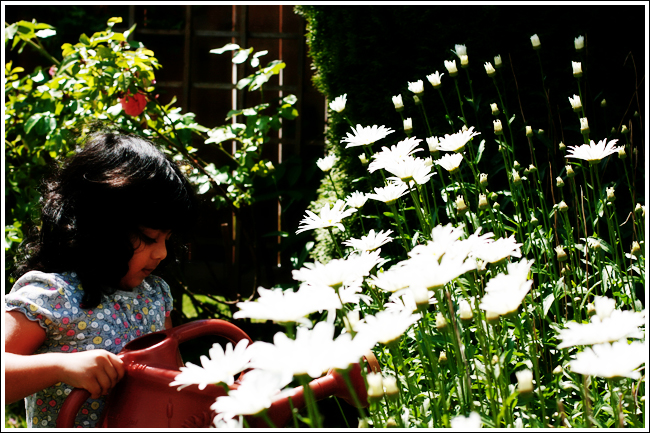 I pulled out my knitting bag this evening thinking that I'd get back to the project I began while on vacation, and I couldn't for the life of me figure out my place in the design.  I had to rip and cast-on again.  But it didn't feel horrible at all, because I'm just happy that I can be knitting again and my needles are flying!!
* If you've emailed me or Rav-mailed me and I haven't written back it ain't because I'm ignoring you, I've just been a "tad" busy!  I will write back soon.  Same goes for catching up on my blog reader 🙂