Who doesn't love a pretty bag to store notions and other crafty essentials.  Bonus if it's got a zipper and a pocket to store treats!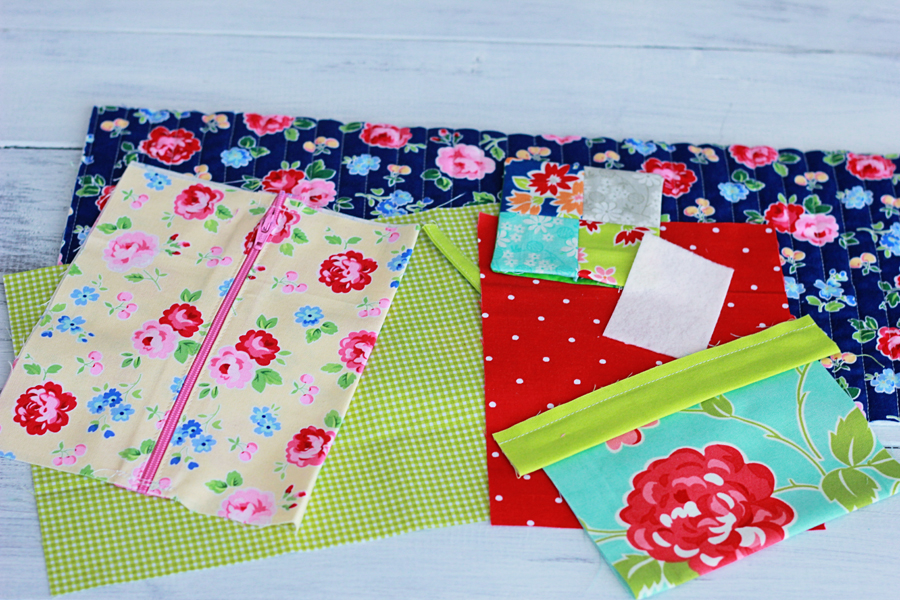 The Goody Goody Binding Kit definitely checks all those boxes.  Vanessa Goertzen of Lella Boutique designed this bag and she has a free tutorial for it on her blog.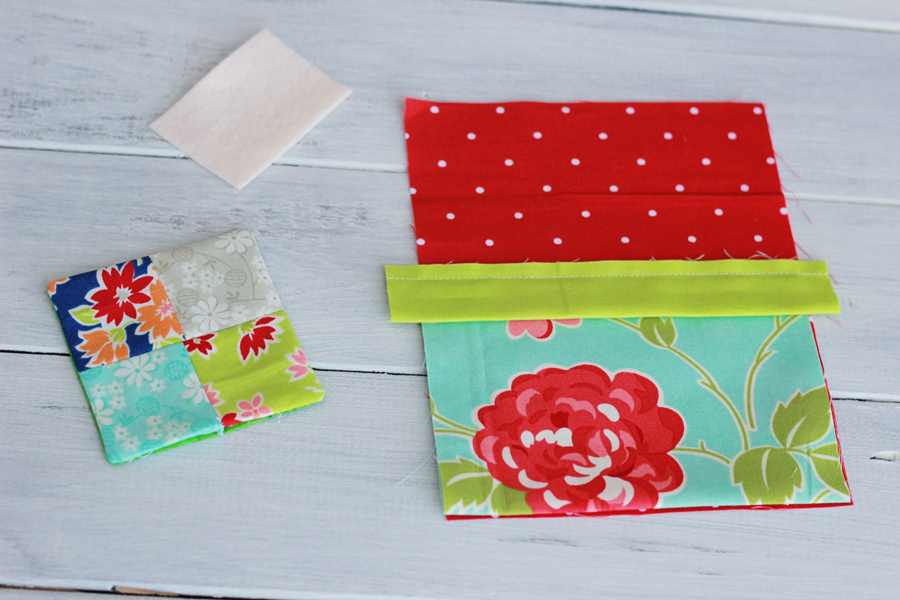 Her trick for zipper installation worked like a charm.  Who knew that good old Elmer's school glue would make installing the zipper such a breeze!  So much better than using pins and having your fabric pieces shift while sewing.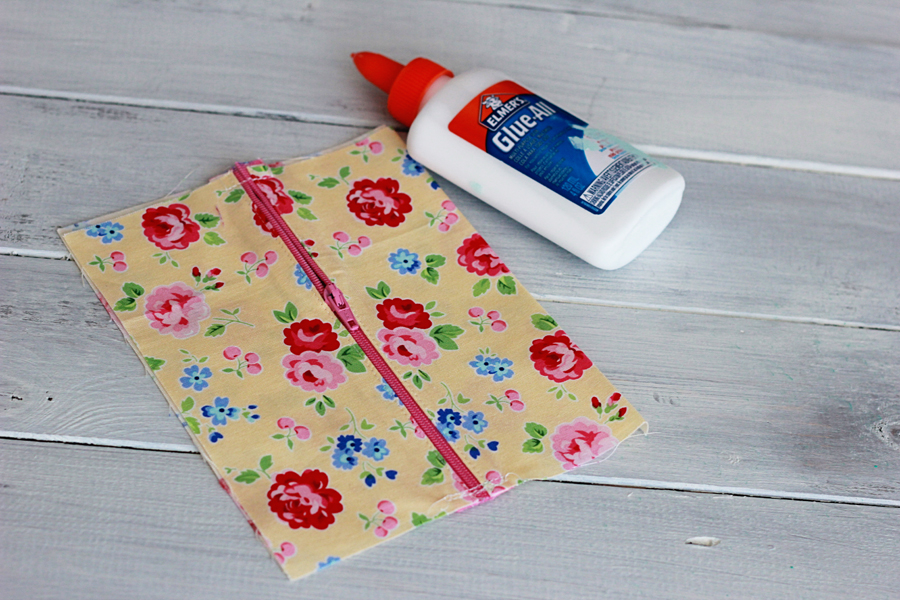 I did have some shifting but nothing that can't be concealed within the outer seams 😉
My Goody Goody is in progress and I love all the little details and different fabrics that you can use.  The possibilities are endless.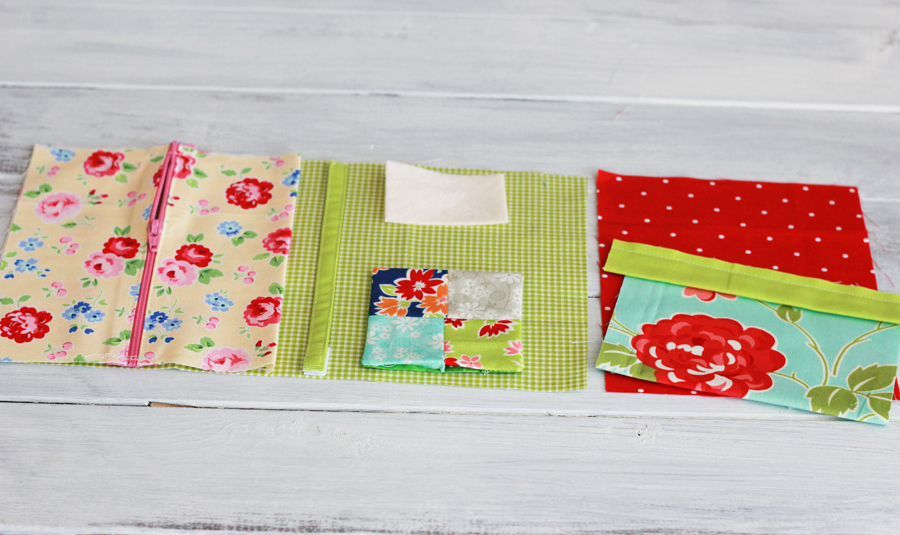 The front is quilted with straight lines, 1/2 inch apart.  Gotta love that walking foot!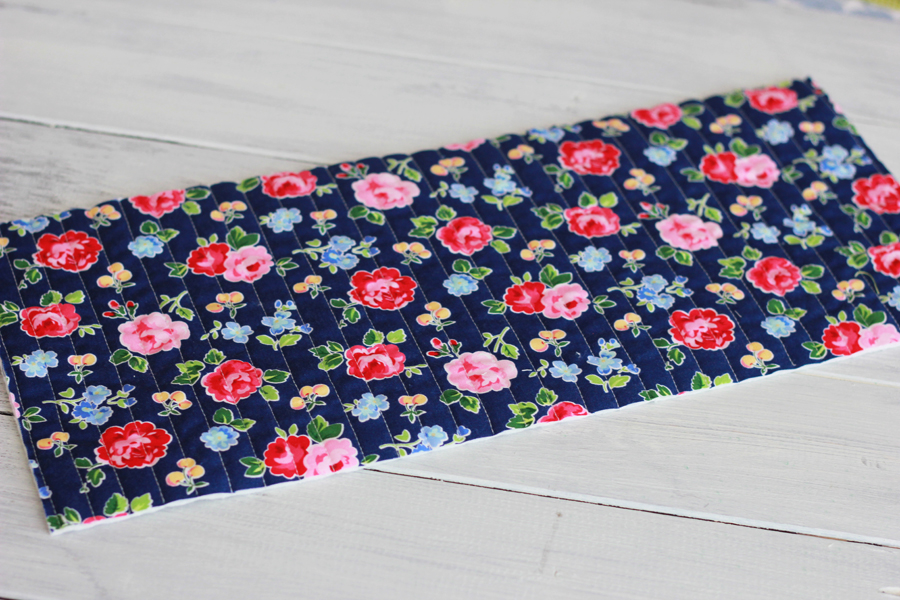 Vanessa designed this binding kit to keep all of your quilt binding essentials in one place. However, I think it would work perfectly for a variety of craft related notions… hexie making stuff, knitting bits and bobs, travel organizer!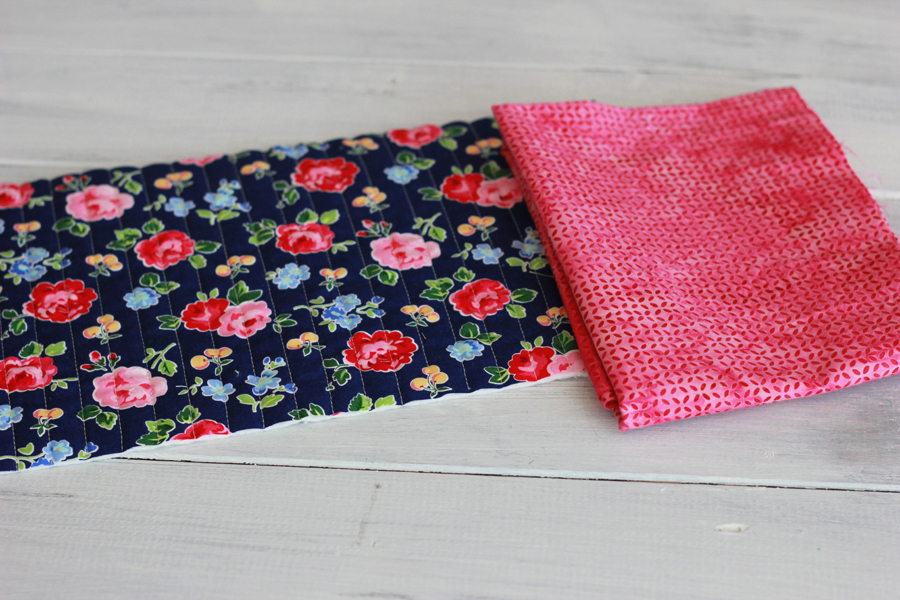 **Linking up with WIP Wednesday and Let's Bee Social**