I began this project totally clueless about the size of the end result.  I'm attributing that to my quilting newbie-ish-ness. I had a couple (3 maybe?) charm packs of Scrumptious by Bonnie and Camille for Moda.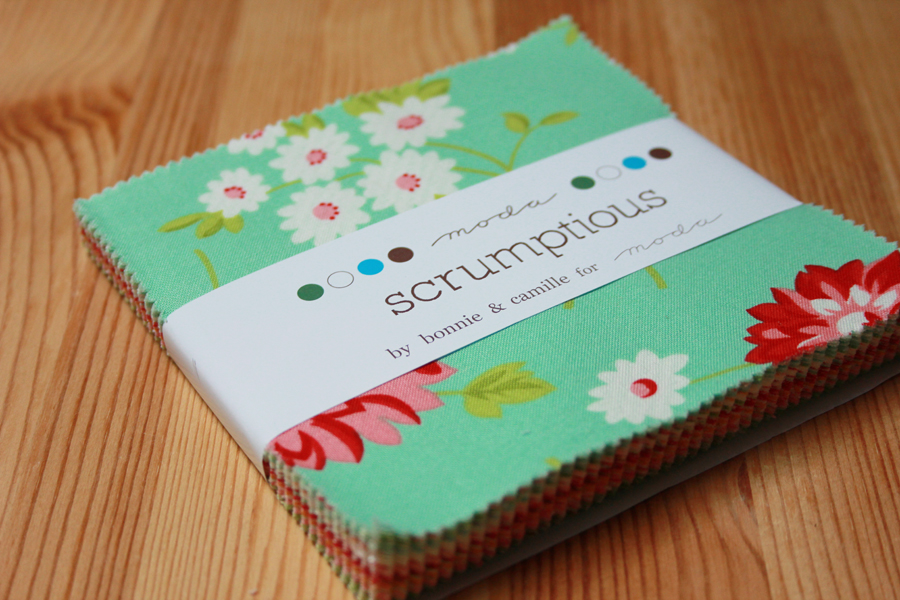 I decided that these would be great to make the perfect snuggle quilt, you know the kind you want to snuggle with while reading a book or watching TV.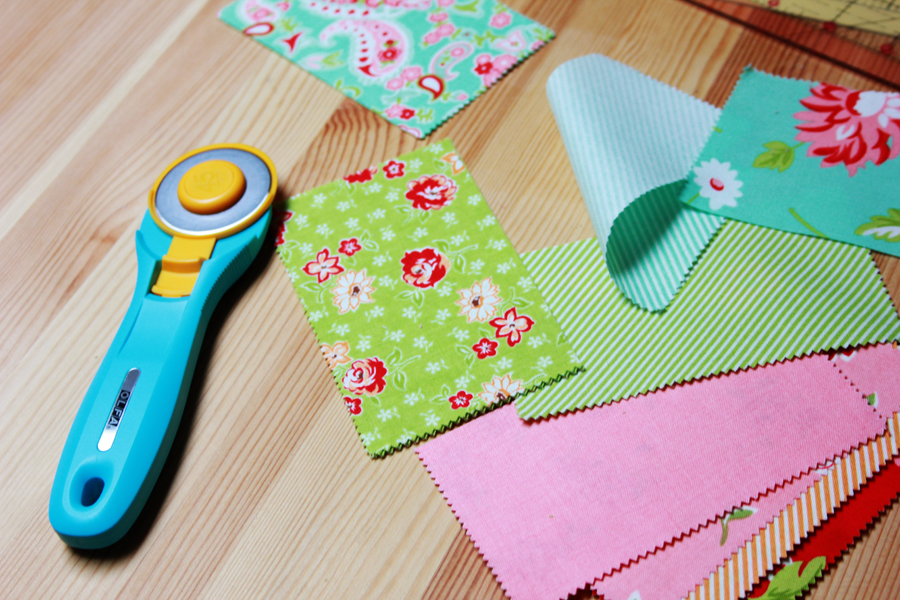 I began slicing and sewing them to make blocks and had a nice stack going.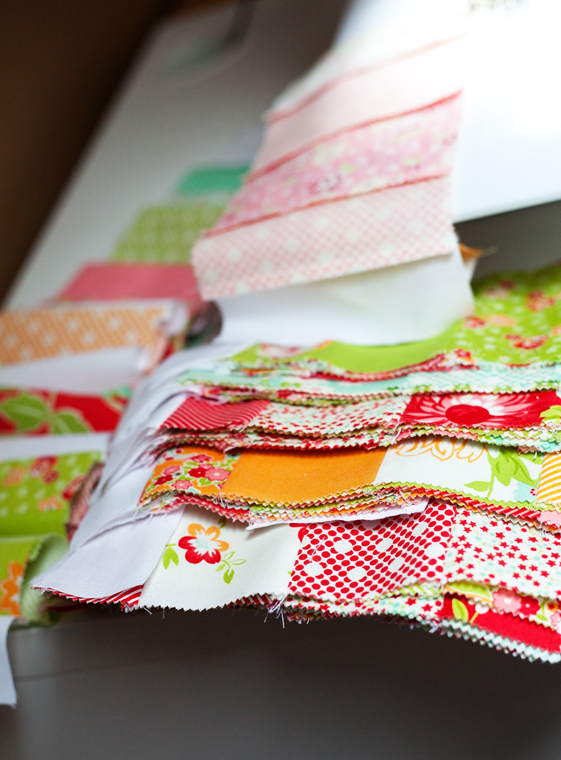 I sashed each block using Kona cotton in white and then I had rows!  It was my first time doing something this big and I was super excited!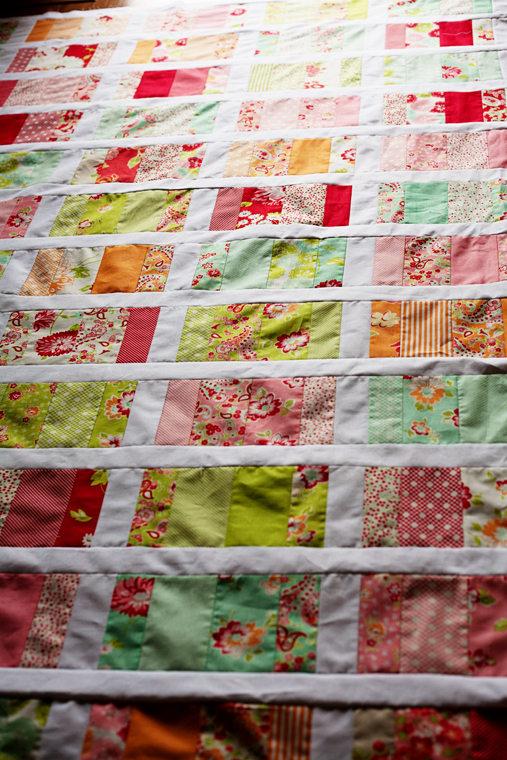 When I laid the rows out together on the floor, they looked colorful and bright, but oh so busy. I knew that I needed to add sashing between each row to break things up.  I was beginning to sense that this project was going in a different direction than what I envisioned in the first place.  I had a sinking feeling that size was going to be a problem.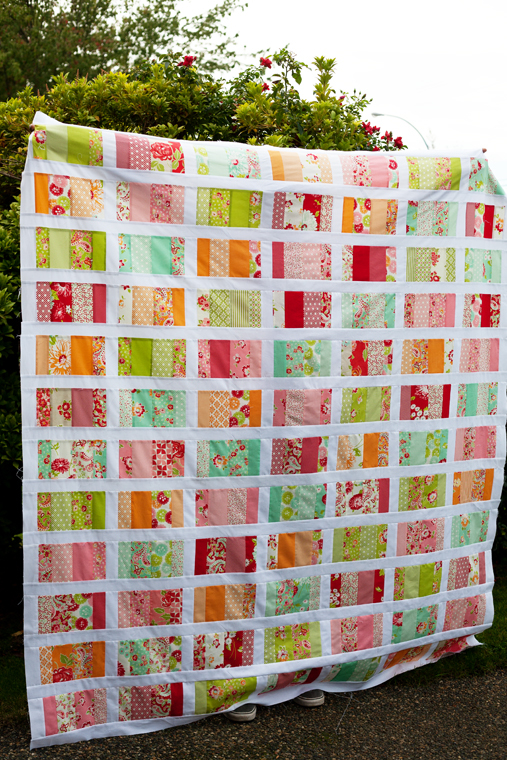 Yup!  It's massive!!!
While it's no king size quilt, this thing is huge!  My son, Prithvi is almost 6 feet tall and he held it up high for me to take pictures.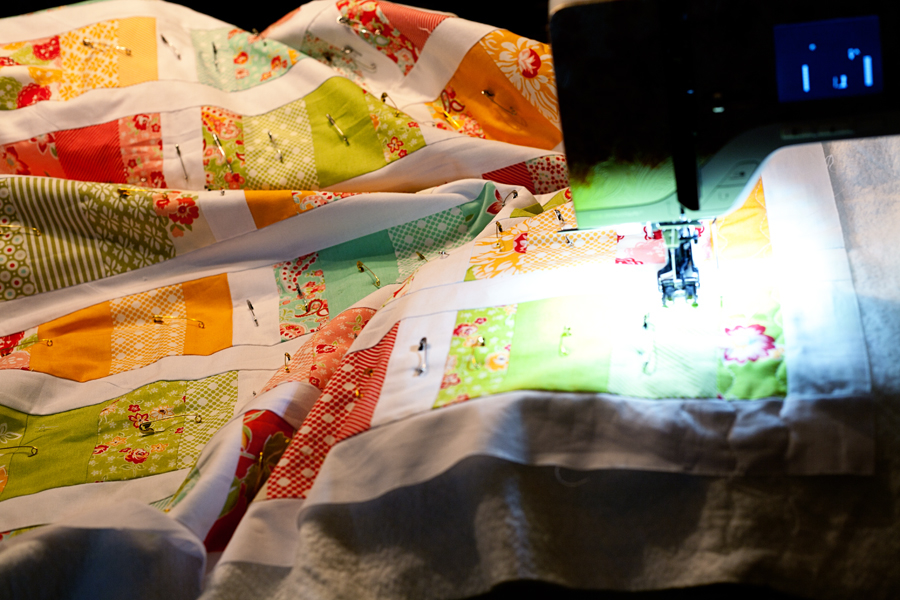 I pin basted it on the floor last night and I've begun quilting it on my sewing machine.  Hah, my tiny machine has got to quilt this BEAST!!  I've chosen to quilt it using wavy lines and I know it can be done coz I've seen Kim do it on her sewing machine countless times and she made many large quilts, larger than this one even.  Then again, she'd been quilting for 15 years!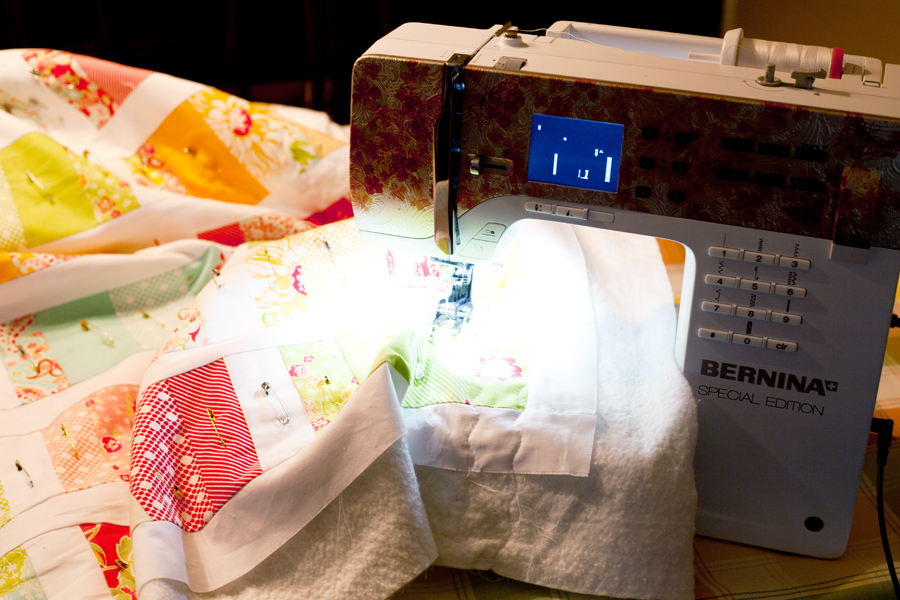 My sewing table can't handle the beast, so I'm quilting it at our dining table.  My family won't mind that this thing is going to sit there for however long it takes me to geterdone coz we eat dinner at our kitchen table anyways.  Kiki's called dibs on this one already so there's no turning back, gulp!
The blissful ignorance of a newbie 😀
**Linking up to WIP Wednesday over at Freshly Pieced**