A few days ago I posted this on instagram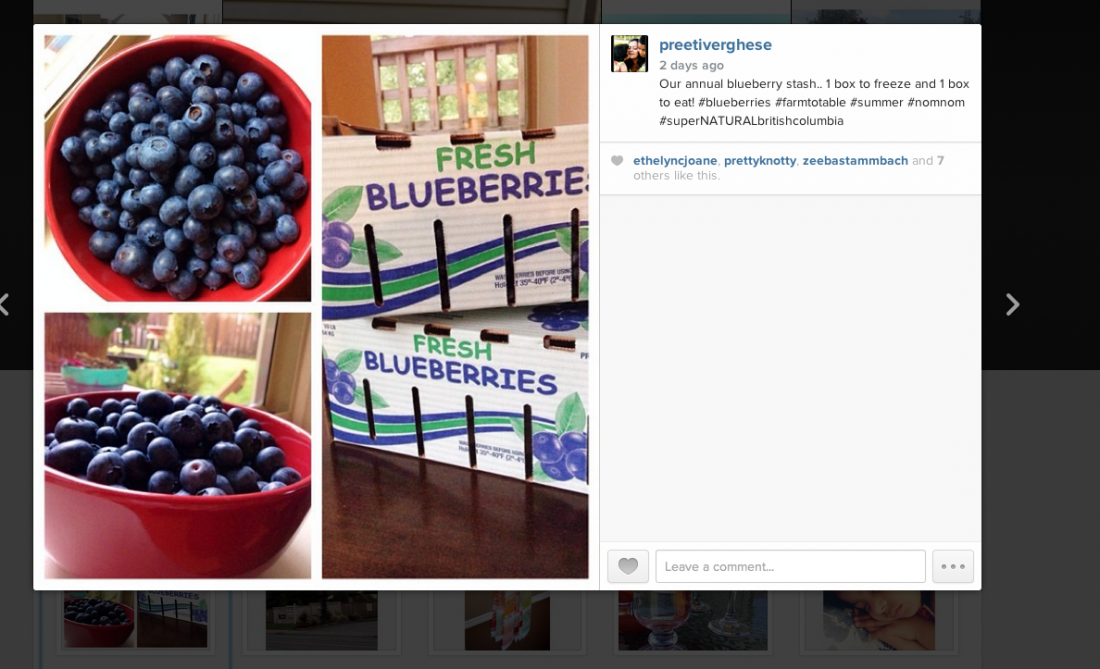 Our berry bonanza from a local blueberry farm.  These are ahh-MAZ-ing!  Blueberries are a regular feature in our kitchen throughout the year since they freeze perfectly.  Blueberry pancakes, muffins, pies, smoothies, even in salads :: blueberries and crumbled goat cheese over arugula, my fave!
I thought I should try making blueberry scones.  Actually, I'm not a big fan of scones because I don't like the after taste of baking soda.  Then, I found this scone recipe which uses fresh blueberries, lemon juice and most importantly, no baking soda!
From start to finish, this batch of scones took less than 30 minutes to make.
The perfect accompaniment to a mid-morning cup of coffee.  And no, I didn't eat all of them… at once 😉
I substituted the milk with buttermilk which made them so light and fluffy and there is just enough sweetness from the berries and a tiny bit of sugar (I used less than a 1/4 cup of sugar).  I also didn't bother with the glaze.
Fresh lemon juice and lemon zest enhance the flavor of the berries.  These scones got a thumbs up from Kiki so I'll definitely be bookmarking this recipe to make again!
I've also got a bit of blue action happening with my crafting.  A few rows of blue thrown in on my Hitchhiker Scarf.
And some tiny half square triangles with a blue theme 🙂