I received a custom request for a set of gift bags for Valentines Day.  These little bags were so much fun to put together.  Filled with little candy and treats for the fast-approaching ❤ Day, I'm sure these are going to be loved :: for the giving and the receiving.
They can be re-used to store little treasures or filled with lavender to freshen up any space.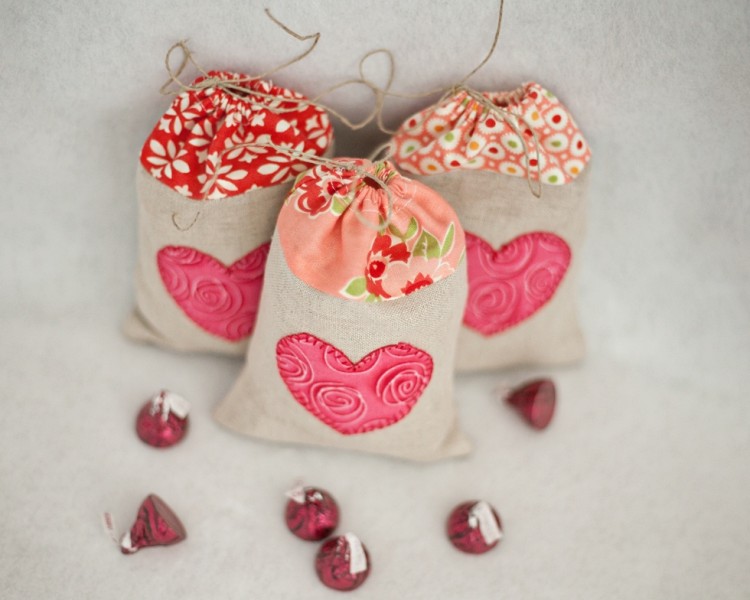 I made the bags using linen (of course!) and pretty fabric for the trim.  The part I enjoyed the most was the applique of the hearts, you know how I love me some hand stitching 🙂 The hearts are totally appropriate for the occasion, no?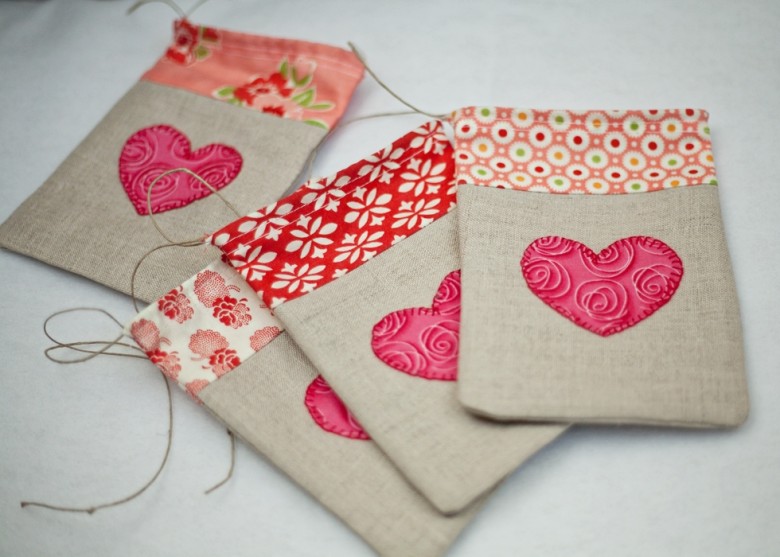 The bags are unlined and the edges are finished with a zig-zag stitch all around to prevent fraying.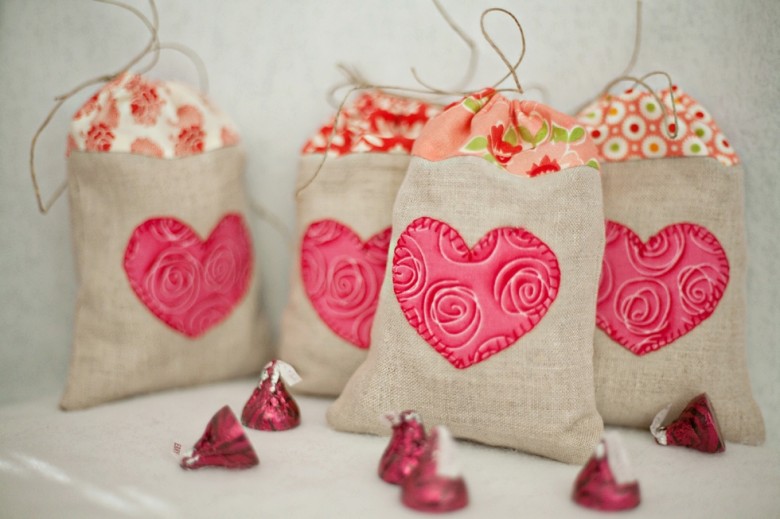 They've gone into the shop.  Yes, the shop is open, yay!  It's got only the one item listed so far, but I'll be adding more lovely things as I make them 🙂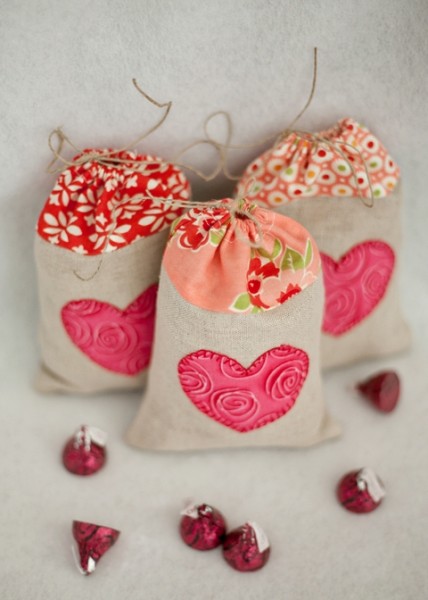 ❤