Time to put away the warm woolies and dig out the gardening tools, spring is here!  I've made several trips to the garden center this past week.  It's time to brighten things up and usher in some color!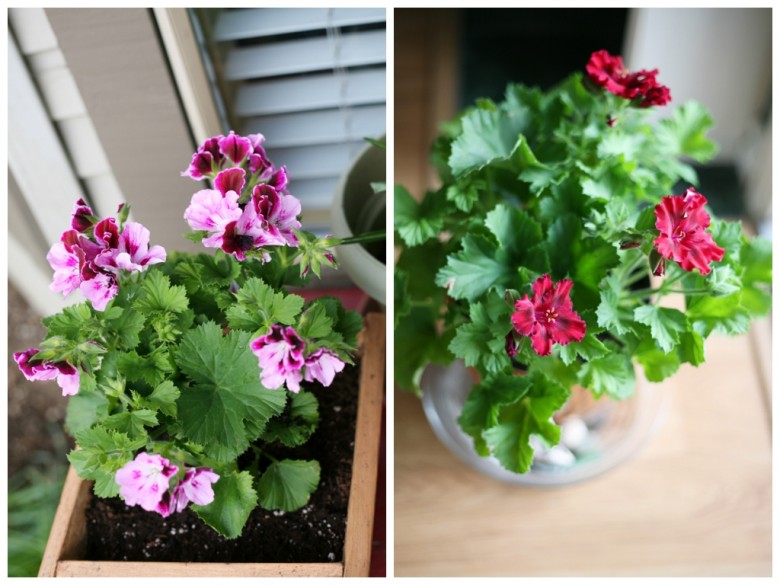 Spring is indoors too with this cute knitted bunny that I recently finished.
It took me a whole day of seaming and stuffing all of the little bunny pieces.  I should have followed the instructions and stuffed and seamed as I went along with the knitting.  Lesson learned!
Like my first knitted bunny, this one too is knit entirely out of stash bits and pieces.
I used leftover Tosh Pashmina from my Soay cardigan to knit the face, ears and limbs and it does make her look quite different from her BFF.  Less fuzzy but just as adorable!
I knit the little dress in the round and so I have a "jog" up the back where the stripes meet. Thankfully, she's not a vain bunny and so she's cool with it 😉
That cute little button was just asking to be a part of this dress!  It's an old one from my button stash.  Button stashbusting too?  Whoa!
Pattern details…
Spring Bunny (Ravelry) 
Pattern: Bunny girl in a dotty dress by Julie Williams
Yarn: Stash
Needles: Sizes US 2.5 / 3 mm
Have a lovely, springy weekend all 🙂